Next on the "Butter&Basil taking over the world"-plan: a blog!
This is where I'll post recipes, behind the scenes shots, food styling tips, previews, and everything else that's going on in the life of a food stylist.
So yeah, this is me doing my thing: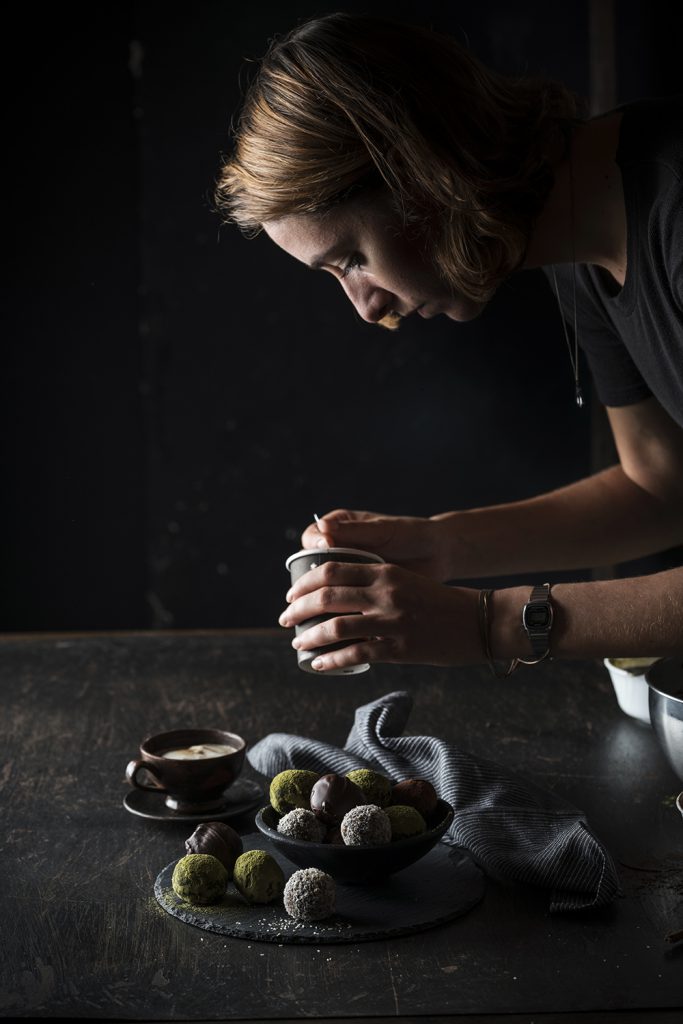 When I started in this business, almost 3 years ago, I had a hard time finding info on the technical part of the job. There is a book that's considered the food styling bible, by Delores Custer, which is very informative, but also quite dated (we don't brush our roast chickens and turkeys with motor oil anymore!) So now that I've got some knowledge on the subject, I'd thought I'd share some of it with you. Because what's the fun in keeping all this to myself?